Self-acclaimed Dancehall King of the North, Khaya Ranking, has accused self-acclaimed Ruler, Fancy Gadam, of copying a scene from his yet to be dropped video in his upcoming project.
People will recall that in the early hours of yesterday, Khaya Ranking dropped a picture of himself with a crew of men at the Akosombo dam, indicating and announcing to his fans that he had finished working on his first major project of the year and was readying it for release.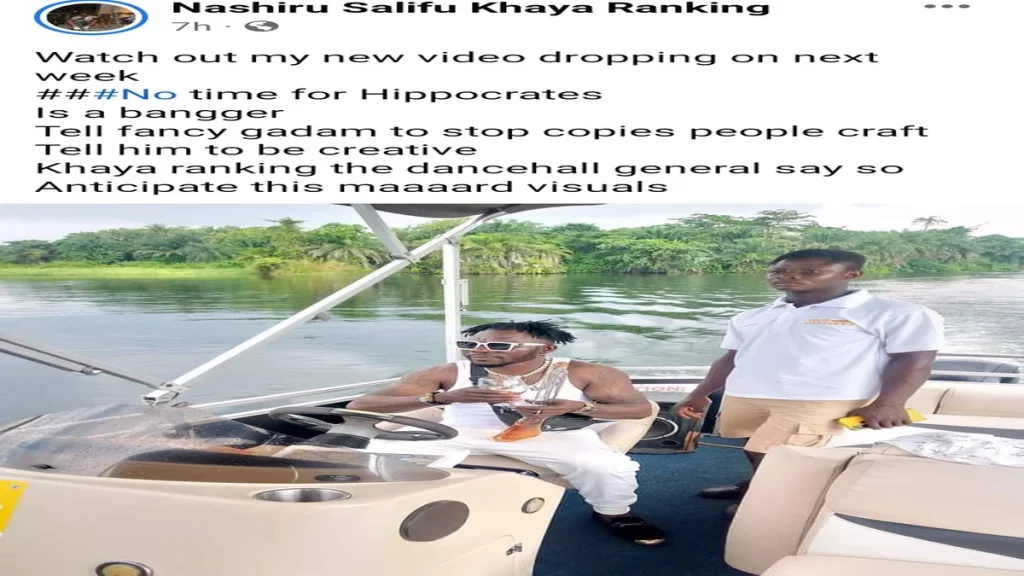 Just few hours after Khaya Ranking post yesterday, September 7th, Fancy Gadam dropped a similar picture of himself on set, also at the Akosombo Dam.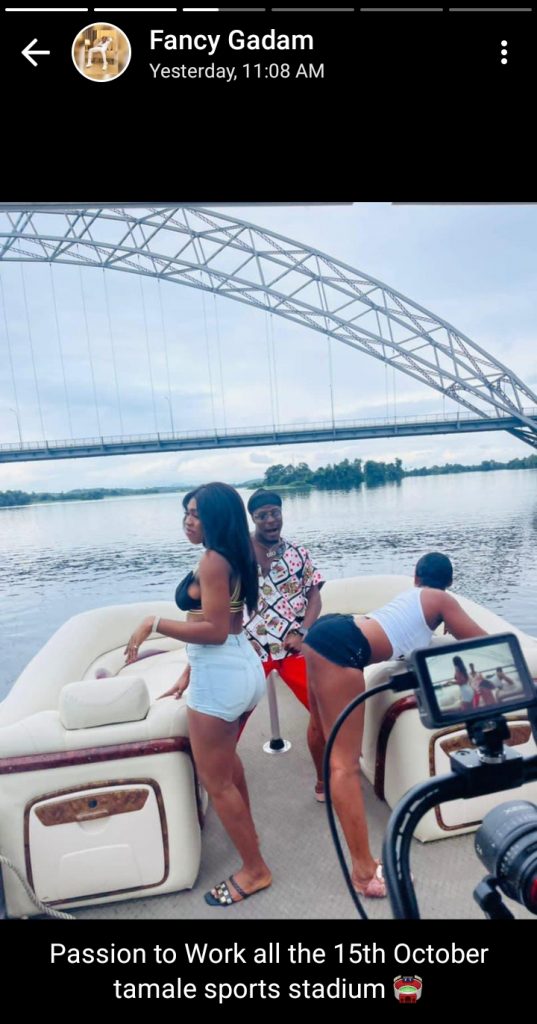 Upon realizing it was the same location and with the same ship, Khaya Ranking took to his Facebook page to accuse Fancy Gadam of copying him. He gave the musician names like "Jon Boy" and told him to be creative instead of imitating Dancehall artists. Read his post below.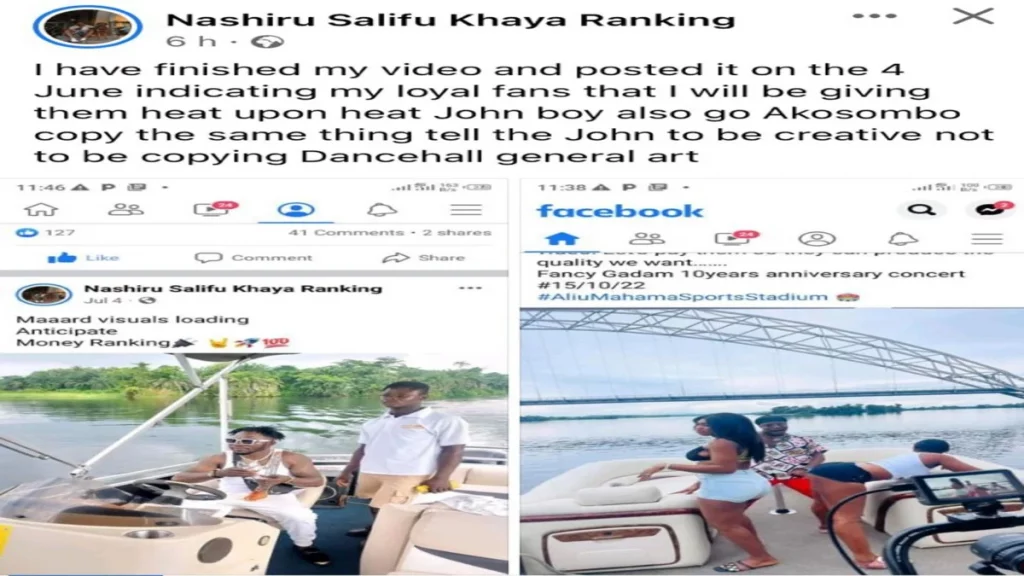 This accusation comes just a few weeks after Fancy Gadam released his first commercial collaboration with a female artist, "M-Missami" featuring Mona 4Real, in which some of the song's lyrics were allegedly stolen from his music godfather, Kaya.