Organizers of one of Ghana's finest music awards schemes, North East Music Award (NEMA), have announced the opening of nominations for the third edition of the scheme for 2021. As this is open, expectations are higher and numerous nominations are expected to be received as the organizers have expanded the scheme with six other categories.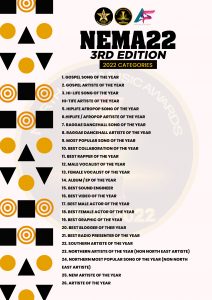 This year, 2021–2022, has been one of the most toughest years in the history of the showbiz industry as the industry is still recovering from the deadly pandemic, COVID-19, which restricted lots of entertainment-related activities. Regardless, many artists and industry players gave it their all because the year was a watershed moment for some of the artists and players individually as well as the industry as a whole, as the North East music industry recorded the largest shows in its history in 2021. NEMA will have until January 1, 2022. officially opened nominations for this year's edition and announced that nominations will be closed in a week's time, as it has always been, on January 10th, 2022.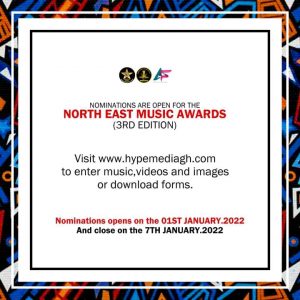 Get the link to the form below to file it online here and send it, or better still, print it out, fill it out and present it via the numbers provided below.