Management of award winning afrobeat  singer, Kilimore has announced plans to celebrate the one-year anniversary of the "Money Good" album with a musical concert.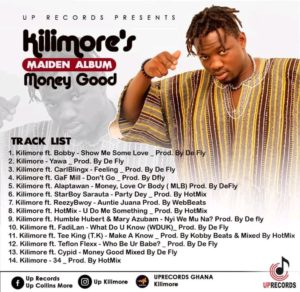 The Money Good album was released on November 28th, 2020, and has since become one of the most streamed Upper East albums on various digital platforms.
The event is scheduled to be held on the 28th of November 2021 at Graceland Hotel, Navrongo, Upper East Region.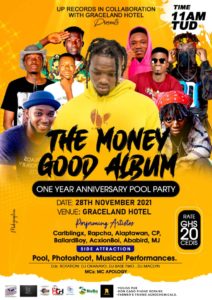 Being the artists first studio album, Teflon Flex, Fad lan, Alapta wan, Carlblinx, Cypid, and others appeared on the Money Good album.