The organizers (One Love Entertainment) of the Happy man bitters upper East music award have officially opened nominations for the 3rd edition of the scheme.
Artists, managers and labels are required to download the form on the official website of the scheme, fill and summit in PDF form to their email.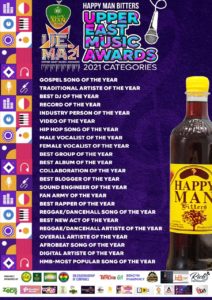 The speculated time for this, as announced on the night, is from 11th September 2021 to 11th October 2021, where nominees will be announced afterwards.