Maccasio has benefitted hugely from the recent trolls of Fancy Gadam and the tags he's been receiving as being an "ungrateful" musician.
The whole brouhaha of Fancy Gadam's ungratefulness lifestyle started when he failed to appear on Wiz Child's Bukum Arena show after announcing to his fan base that he would be present. Fans and industry players heavily criticize him, leading to him recording a song with the title "Ungrateful".
Aside from fans commending and applauding Maccasio for being humble, Vandapul, a strong and very rich and influential fan of Fancy Gadam, left Gadam Nation together with his entourage and joined Maccasio's 69.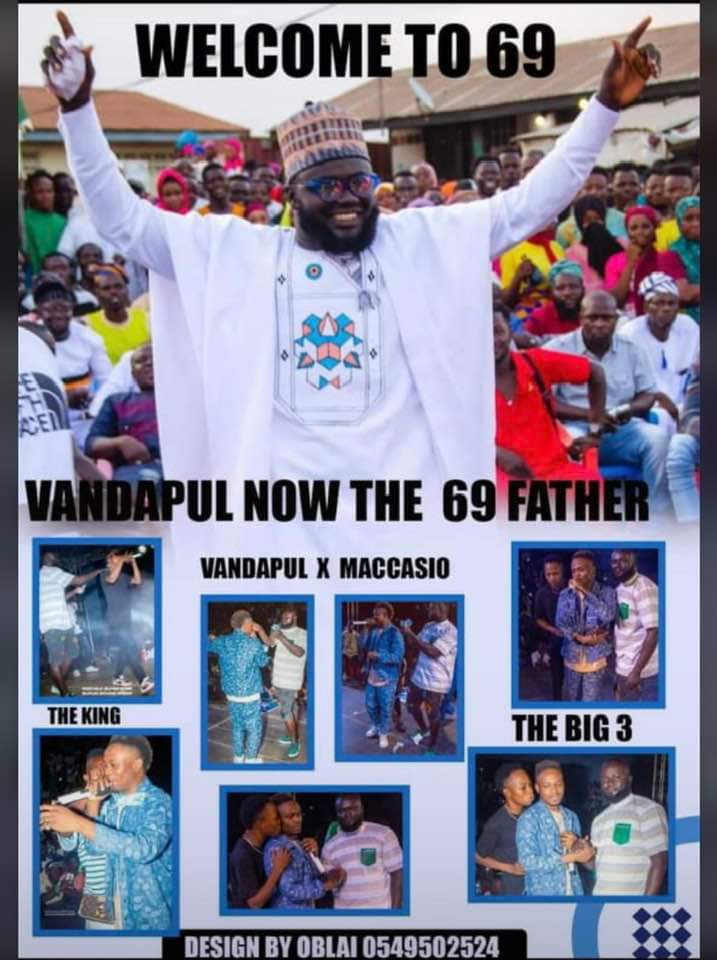 The fan designed artworks and billed the artist to come and perform at his official unveiling ceremony as a Maccasio fan and now a 69 father inside Accra yesterday, July 31st.
Tens of thousands flocked to the spot to see this unveiling. To Maccasio's benefit, he was there to perform and was shown a huge amount of love he's yet to receive in his career. Watch his arrival and full performance below.