Soorebia, Killimore, Rock City, Mani Mandela and other key industry stars and players from the Upper East Region missed out of the launch of the 3rd edition of the Upper East Region Music Awards.
The organizers of the scheme took to social media and other mediums like HYPE MEDIA GH and HYPE TV to announce and invite all media personalities, artists, and fans to the launch of the awards, which took place at the GNAT HALL Inside Bolgatanga on Saturday, September 11, 2021.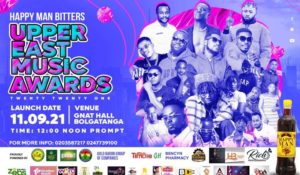 During the launch, the event kicked off at exactly 3:30pm and the top named artists were all abscent. For a competitive scheme seeking for huge audience appeal, many were expecting these stars at the launch, but none showed up. Gossips reveals Soorebia, the icon of the region was spotted watching a football match between Manchester United and Newcastle during the hours of the game. Numberwan was the only famous artist at the launch, but unfortunately, he also arrived a few minutes after the program closed.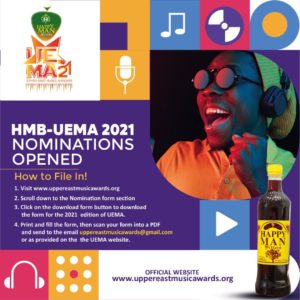 It's undisclosed why all these artists missed out, but in a short interaction with Number 1, he called on the organizers to stop focusing on what they will make from votes and award hard work instead.
He added that he is yet to conclude whether or not he will file.