On Saturday, August 21, 2021, the legendary Abu Sadiq Naanigoo was asked to wow the invited media, politicians, and stakeholders at the Miss Damba'21 launch at Ganaa Hotel.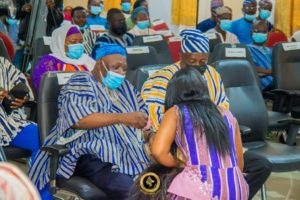 The program was successfully launched, and stakeholders such as Alhaji Fuzak, the representative of the Chief of Nantong, Honourable Lawyer Haruna Munmuni, Honourable Nburidiba, and others expressed their gratitude to the organizers of 'Miss Damba' for this wonderful endeavor to promote Northern culture through beauty.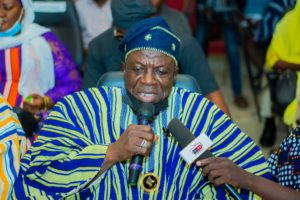 During the program's conclusion, Abu Sadiq Naanigoo was invited to perform, and as a seasoned legend, he dazzled the crowd until all stakeholders, even the queens, stood on their toes and sang wistfully.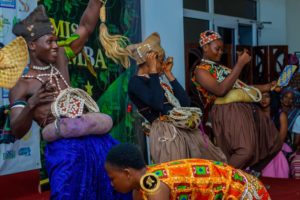 The time was fast spent and the official MC, Prince Halid Mukadi Gbramoni, came on stage to end the performance and end the show, but Abu Sadiq kept hold of the microphone and asked the DJ to drop him two more of his old hits, Fara & Jalaa.