For the wedding reception of his dear friend and brother, Buala, Mohammed Armeyaw Doobia, a young saviour and hope for Mampurugu youth, has brought together Fancy Gadam, De Donzy, and others on one platform. Doobia, the hardworking General, has called on all friends, family, and relatives to show up in large numbers to support this important wedding ceremony.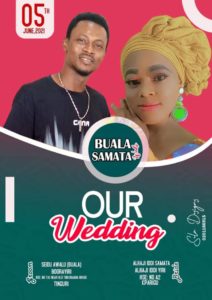 He has reminded everyone that the wedding would take place on June 5th within Walewale.
The entertainment Chief of Walewale, Fancy Gadam, De Donzy, and other dignitaries have been invited to mark this historic wedding.
Below is a video to watch.