Bolgatanga-based Ghanaian star, Clement Ayamga Known by the stage name Nambawan, has called on organizers of award schemes across the nation, most especially to 'One Love Entertainment', who are the lead organizers of the Upper East Music Awards to always award deserving and hard-working talents rather than being led by votes to award the highest bidder.
The "la concern me" hit maker made this known in an interview with Is Hassan Dablee on hype TV during the official launch of the 3rd edition of the Happy Man Bitters Upper East Music awards. According to him, an award scheme is not about what the organizers make at the end of organizing a scheme, but the credibility and good name or brand of the scheme matter and remain vital. He gives the example of the Vodafone Ghana Music Awards, for others to look up to them and follow suit.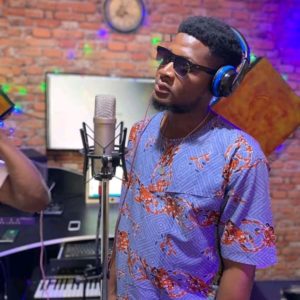 Asked whether he will be part of this year's Upper East Music Awards or not, the Westside entertainment signee was of the view that the future will decide.
Watch Video Of His Interview Below.