One of the famous and very popular renowned director, Abdul Razak Zakaria, who is known as Marvelous, was Cutlass yesterday on the 18th of August, 2021, during the celebration of the Fire Festival.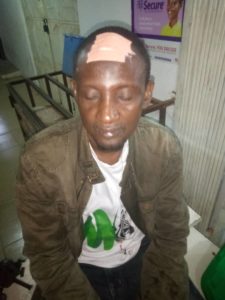 Marvelous, who is a very famous director and an official camera man for the Northern-based television station, Might TV, was severely wounded on his forehead and bled severely from his head.
According to an eye witness, the director was on duty covering the festival for his station when a group of young men came from the camera direction in the middle of the crowd and cutlassed him on his forehead during the celebration for a reason best known to them.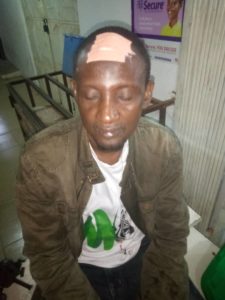 The eye witness further explained that he had to rush Marvelous to a nearby pharmacy and he is currently receiving good care and treatment.
And for him, since the concentration was on how to get quick medical care for Marvelous, much attention wasn't given to finding out who did that, and no suspect has been made yet.