One of the well-doing artists from the North, Flawa Gaskia, has laid a curse on some of the Northern-based event organizers.
In reaction to a post published online by DJ Maestro Abu Hassan about the Sista Afia flopped Queen Solomon Concert over the weekend, May 14th at the Aliu Mahama Sports Stadium in Tamale, Flawa Gaskia said God will punish some Northern event organizers for always wanting the little token they will get from event investors rather than the success of the show.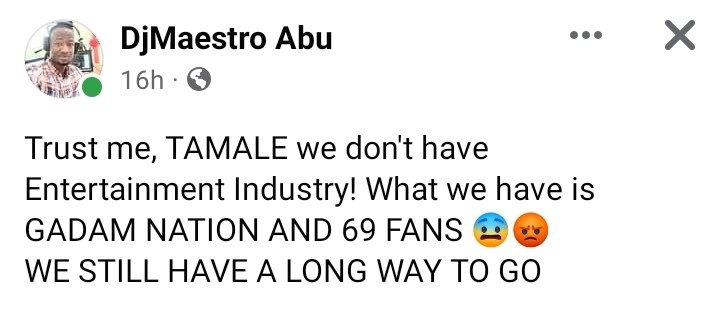 According to him, the inclusion of the two "Kings of the North", Fancy Gadam and Maccasio, would have made no difference and, therefore, the show would have still flopped if Fancy Gadam had been billed alongside Maccasio. Read a screenshot of his comment below.