Rapper, Maccasio has distanced himself from the image theft that went viral on Facebook on the name of his personal Facebook handle.
Maccasio was the headline artiste on the "Pre-Xmas Concert" in Bole Dubai over the weekend, and after fans waited too long for updates and pictures of the event the next day which wasn't forthcoming, they assumed it was a flopped show, a reason he's yet to post about it.
With this perception, 'anti-Maccasio' fans began to mock him on Facebook and asking him and his fans to prove them otherwise with pictures if the show wasn't a flopped.
This criticisms compelled many Maccasio fans who manages famous pages with the name of the artists to rush into cropping pictures of Mr. Tell 10th anniversary show which happened at the Tamale Taxi round on October 29th as pictures of the Maccasio in Bole.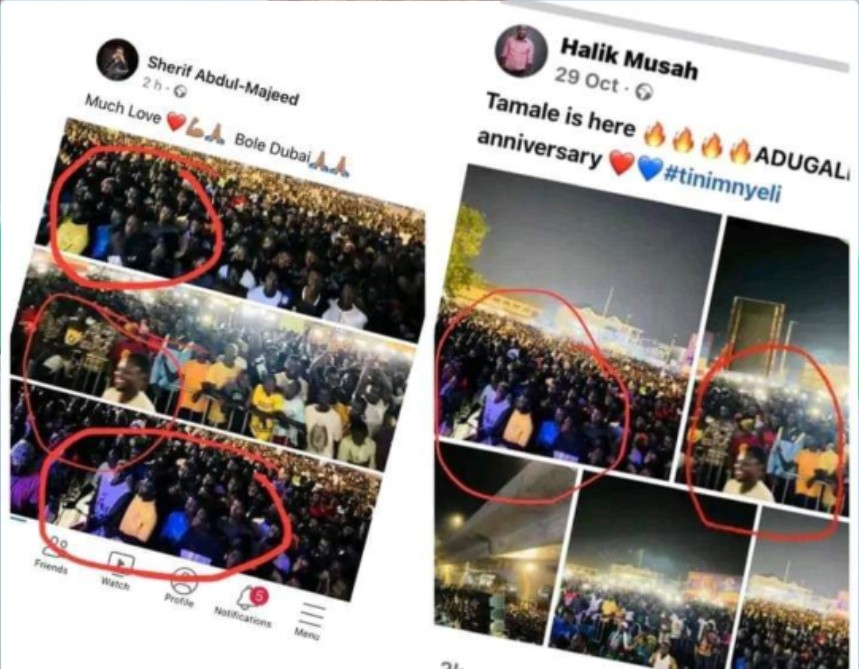 Unfortunately, it were easily identified and they were shamefully exposed. Since they posted these on the pages as his name, fans trolled Maccasio for stealing a different show pictures as his.
On his WhatsApp status post about the incident, Maccasio Distanced himself from those pages.
"This is not my page, anything posted there is not my doing" he said.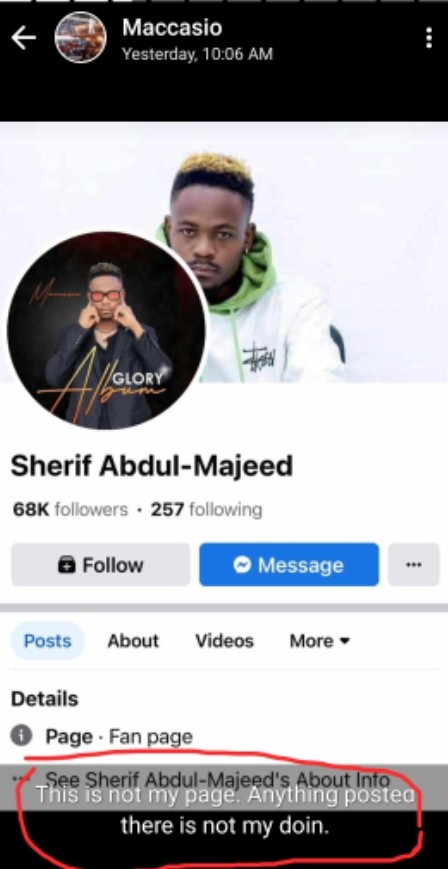 The rapper added that, though he appreciates the love from fans who created those pages are showing him, they should desist from making updates on those pages like it's himself making those updates. Read below and watch a video of the Final Judgement on that issues.