Youth Commander, Oddi Dollar and boss of the Gadam Nation army, Fancy Gadam have reunited following their recent fallout and social media rants.
The two supportive friends who closely became great enemies met last night during a wedding reception of 'Command See Me' at the Aliu Mahama Sports Stadium yesterday, January 22nd, 2023.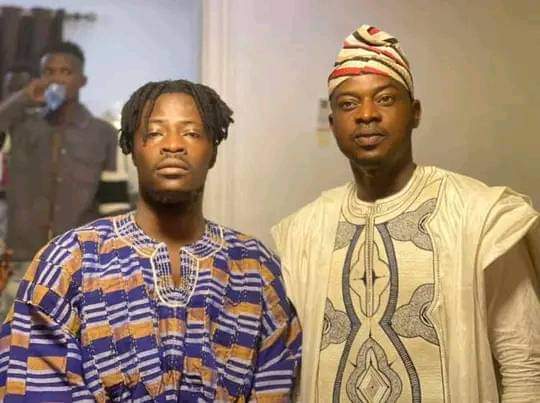 The two graced the occasion because of their closed individual friendship to the groom, Commander See Me. As the reception was going on and artiste were performing, Maccasio performed and next was Fancy Gadam's time to perform, the star got on the flow doing what he does best.
During his performance, many were spreading money on him as he perform, and he paused his performance at a point and made his DJ to dropped one of his songs, "Nobody", which he dedicated to Oddi Dollar.
Fancy Gadam shout loud his name with praises as he saw him among the crowd, and the Dollar Man as he's popularly known rushed out and spread money on the star as they smile together and the crowd cheered loud in joy. Watch a short video of the scene below.