The organizers of the prominent award scheme in the Upper East Region, the HMB-Upper East Music Award, have begun preparations for the 3rd edition of the scheme with a media engagement this week in order to ensure that the event runs smoothly.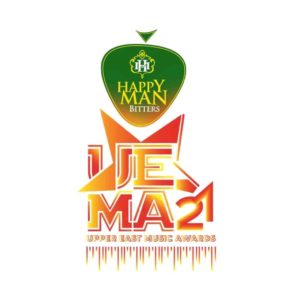 This year's version is the third, and it promises to be even greater than previous editions. The organizers have taken this wonderful idea and met with the media to solicit suggestions, opinions, and, most importantly, to publicize the scheme so that it can be heard more widely. They took to their page to make this intention clear with the update below.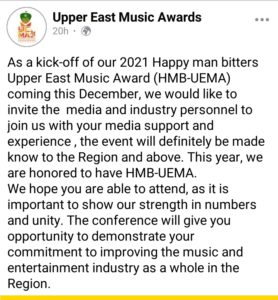 The media interaction is set for August 6, 2021 at the Jockey Club.  Happy Man bitters and beverages is the scheme's official sponsor. The Upper East Music Award is a one-of-a-kind entertainment project that aims to recognize and reward talent and hard work in the region's music business.