Don Dee Gazalee, the reigning champion of the Sagani TV Chop Da Mic reality show, has urged the competition's organizers to create or make a sitting area or party for candidates in future editions.
Competitors, he claims, suffer a great deal in the scorching sun and along the station's road while waiting for their turn to deliver.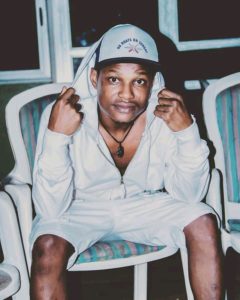 Don Dee believes that in order to deliver when called on a huge reality program like Chop Da Mic, one must have a relaxed mentality, and that standing still in the blazing sun is more of a punishment for them. He also admitted that many people go there only to see them, which diminishes their worth.
On Saturday, July 31st, 2021, Don Dee made these appeals in an exclusive interview with Is Hassan Dablee on HYPE TV. Below is a video of the interview.
https://youtu.be/8fow1j5rS0c