Organizers of the North East Music Awards (NEMA) have officially announced their intentions to host a general meeting on the 26th of December inside Wale FM Conference Hall in Walewale.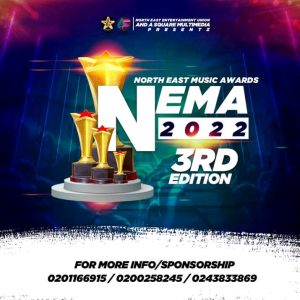 In addition to presenting a quality and credible award scheme annually, the organizers look set to host the 3rd edition of the scheme this year, thereby calling on all industry players, media, and artists to take part in this important general meeting.
The organizers took to their official page on facebook to broadcast their official invitation letter online just to get it spread to everyone who has a role to play in the showbiz industry. Read below for their invite and the time of the meeting.