In his recent interview with Kawastone on Zaa Kootu on Friday December 10th, 2021, Shatta Bandle has claimed that he is the biggest export from the north.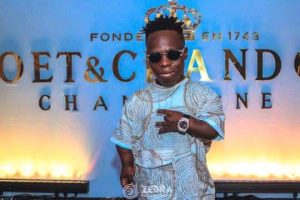 The Young Rich Nigger said this with some hot punches believed to be directed at Fancy Gadam and Maccasio after he claimed that being the biggest northern export is not about filling up the stadium, but being someone who has gone beyond his or her comfort zone to propel the north.
Shatta Bandle said he has been billed outside Ghana and Africa to play so many shows in those countries. Meanwhile, G.Face of NTV stated that Shatta Bandle is not yet a celebrity.Watch the video below.