Management of Upper East based record label Up Records GH. has held the maiden edition of 'The Bar Concert' in sandema as a way to thank all their fans for their support over the years.
IThe event was a two-days fun-filled concert at Ojs Night Club And Cheers Drinking Spot, which had Up Records signee Kilimore together with Rodigal, Rags Rich, and Adiipi as headliners treating fans and patrons with spectacular performances leaving them requestingiiii for more.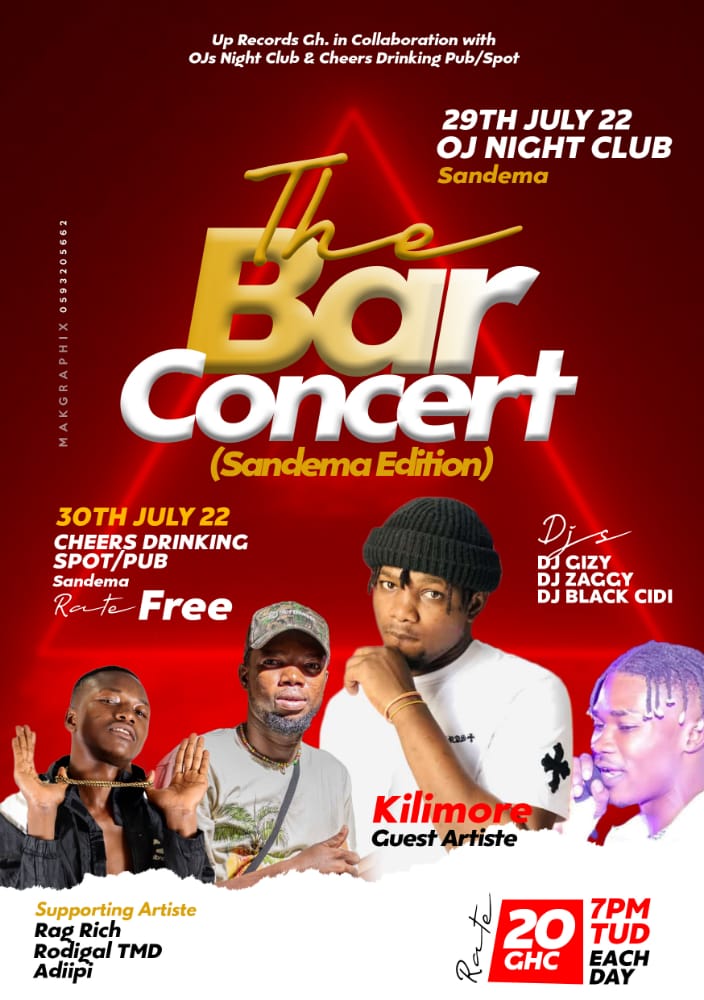 Speaking to Hype media's Ebenezer Akandurugo after the event, CEO of Up Records GH. Mr. Afabla Ayine Castro expressed gratitude to God for how far he has brought them while expressing excitement over the reception the maiden edition has been greeted with.
"It's been God since day one and we are grateful for the success so far. We however appreciative to Ojs Night Club,Cheers Drinking Spot,the fans and all music lovers for Believing and supporting their Artiste, Kilimore and the warm reception the bar concert has been given" he said.
He however revealed that the bar concert is an initiative they look forward to touring selected spots in Upper East Region with and also Pleaded with businesses to come on board and Sponsor the Initiative since it would be a very good avenue to market their products.
"We are not stopping, we are targeting selected spots within the Upper East because our fans in every part of the region needs to enjoy this and we will be hitting various parts of the region soon".
Some patrons who also spoke to us expressed satisfaction and called for the return of it to the city.