Northern based musicians, Walugu Lana and Ataaka has finally buried their differences at the Tamale Dakpema house.The two artiste have recently been throwing jabs at each other. Walugu Lana goes hard on Ataaka and his parents whiles fans of Ataaka descended on Walugu Lana.
Today, 3rd of March, the entertainment Chief of Tamale called the two to the Dakpema Palace and forced them to bury their differences and apologies to one another.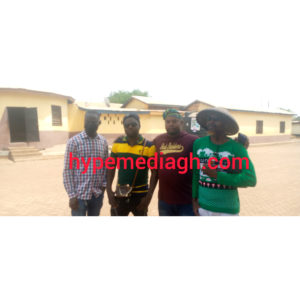 Walugu Lana said,
"I can't in anyway fu..k Ataaka mother, it was said out of anger, his mother is my mother as well"
Ataaka calmed his fans down to quit the insults and threats.