A large members of Ghamro based in northern region has kicked against the rulings of the leaders and has gone ahead to call for the sack of their interim boss, Alhaji.
In a meeting consisting of Kaya, G. Cliff, Prince Okla, Mr Razak, Deensi, Kawastone and many other veterans on Monday 20th of April at the Tamale Jubilee Park, the members complained that Rex Omar who happens to be the current chairman of Ghamro had a secret meeting with an uneducated few members of Ghamro and had him re-endorsed as their chairman without their notice.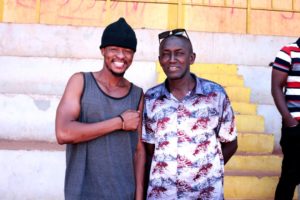 Some members of these meeting also confirmed how he tried to bribed them just to be part of this illegal act, but they refused.
According to them, who is in power as the president or chairman of Ghamro isn't their concern, but their royalties. Most has confirmed not receiving their royalties for about 5 years and the few who are receiving takes less than GHc200 each.
They have lodged lots of complains to their interim rep Alhaji and he has paid no attention to them, a reason they have taken a step to approach this matter professionally.
They chose a 5 member reps consisting of G. Kliff, Commy Dada, Tarimbia, B. Flesh and G. Gidor to organized their problems to faced the president in the nation capital come this week.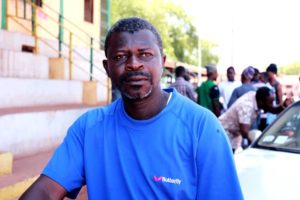 Meanwhile, Mr Razak, Kawastone, Umar Janda, Prince Okla and Kassim Gazor are picked as counsel of elders assisted by Sherif Ghaley.
The members said Alhaji is a common member of Ghamro just as they are and must continue to stay a member without any power over them.